3 Tips for Working From Home With Kids
by Mick Carlson
Head of Accounts
Mick is a self-admitted perfectionist, but he won't apologize for it–sorry about that. Before his time with Recon, Mick managed an online commercial mortgage portal for five years. He is married to his college sweetheart, Shauna, and has two children, Emilie and Ari. Mick has a passion for baseball and soccer, movies, and plays his bass guitar as much as life allows.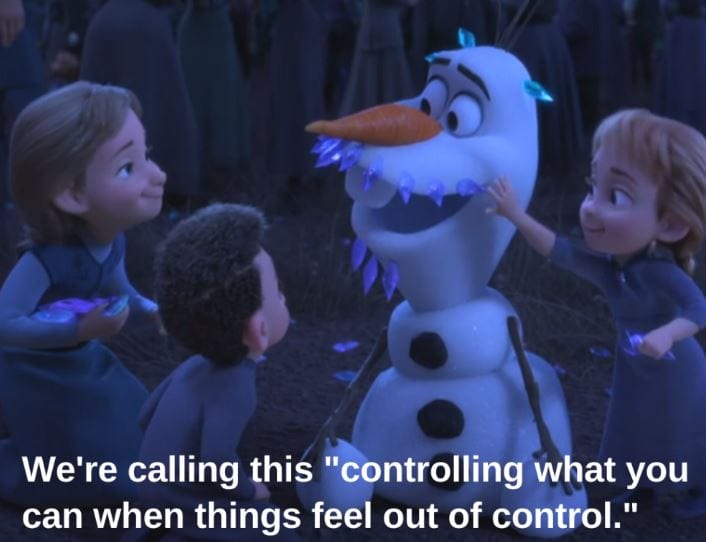 I'm not some kind of enlightened wizard who has all the answers to earth's deepest and darkest riddles. I'm not even force-sensitive (believe me, I've tried). I'm just a normal bloke who has happened to work from home for 7 of the last 8 years and I've learned a thing or two along the way. Juggling work and kids can quickly become frustrating. If you're new to this particular arena perhaps you're discovering that for the first time. That's why I've assembled three of my favorite work from home hacks that I use to increase productivity while working from home with kids.
Schedule your calls during a time of day when kids are napping or occupied.  
When I agree to meet with a client or prospective client I always aim to give my undivided attention to that person. It's just part of being professional and I'm sure you do the same thing. In an office setting this is a pretty simple thing to accomplish; however, at home with kids around, it's quite the contrary. That's why my client meetings are scheduled around my kids' schedules.
Early on I'd roll the dice and hope the kids would be quiet during an important video call. Sometimes I'd beat the odds and things would go fine. But the times when things went awry–well, I remember those times much more vividly. Once, when he was about 10 months old, my son was crawling on the floor next to me while I was on a call. I glanced over to make sure he was still content and he gave me a huge smile. That would make for a nice story, but what followed quickly after was a battle cry even Mel Gibson would be proud of. This went on for over a minute. Another time my daughter came flying into the room singing a Frozen song at the top of her lungs. Sure, this is certainly in the range of outcomes when you schedule a call during an inopportune time; and while some of the clients probably found it humorous or didn't hold it against me, it's still embarrassing and reflects negatively on me.
Recently, I finally came to my senses and surrendered to the inevitable: even when you prepare, things just don't go according to plan (no matter how hard you try) when kids are involved.  If I can help it, all of my meetings are either scheduled during the middle part of the work day (nap time) or during a time I know my wife will be able to watch the kids.
I'd also recommend scheduling your meetings in blocks. Instead of 3 video calls scheduled sporadically throughout the day, plan them in a 90 minute window. Arranging my day around my kids might mean I have to "go back to work" a couple nights a week, but I've found it to be a much more successful formula than the alternative.
Meal prep just like you would if you were working from the office.
One of the ways I make up time and efficiency while working from home is by working through lunch. Notice how I didn't say skip lunch. Perhaps you've been packing your lunch and/or planning out your meals for years now. It's a good way to save money and ensure that you're eating what you want to eat. But now that you're not going into the office every day, you might not see this as a necessary step. You're already at home, why pack or plan a lunch, right?
In my humblest of opinions (I can be very humble, just ask me) this would be a mistake. After my kids go down for their respective naps, I grab my lunch from the fridge and take it back to my desk. It's ingrained into my brain and it's just part of my schedule now. Instead of spending 30 minutes deciding what I want to eat for lunch, making the food, and cleaning up, I simply grab a napkin and fork along with my lunch and get back to work. Being able to refuel during the most crucial part of my work day is incredibly beneficial. Working from home has many obstacles, so this is a great way to make up some of that lost efficiency.
Set attainable goals each morning.
I can't tell you how good it feels to check off an action item. I'm not a psychologist, but seeing actual progress throughout the work day gives me a sense of accomplishment and motivates me to keep going. Every morning when we do our Recon Media morning briefing we discuss the various projects and deliverables we want to accomplish that day. We assign three to four action items to each person. I take this list and create subtasks for each item. It only takes about 2-3 minutes each day and keeps me organized and focused on the day's goals.
Working from home is going to be an adjustment. You'll be less efficient in the beginning, you'll have distractions, and nobody is watching you making sure you're staying productive. Setting attainable goals each day is a vital step in ensuring I stay on task and accomplish the things I need to each day.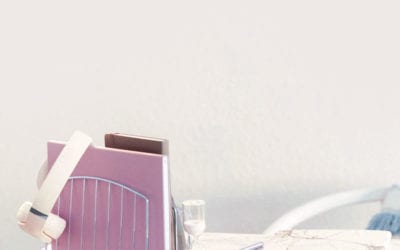 We get it, not all Nonprofits have the resources hire a marketing or design team, that is why there are several super cheap (and even free) design apps out there to help you achieve all your marketing wants and needs. Take a look at what apps we think deserve to be in...